About
"ISBC RFID" is one of the activities of ISBC Group of Companies. We supply RFID equipment and provide technical support for integration projects built on radio frequency identification technology. ISBC have developed RFID system design kits (SDK). ISBC is also the largest Russian plant for production of RFID cards (the full production cycle of any types of smart cards, including contactless RFID cards).

The Company's head office is located in Zelenograd, Russia.

We work in many countries, particularly in Belarus, Kazakhstan, Kyrgyzstan, Armenia, Uzbekistan, Tajikistan, Turkmenistan, Azerbaijan and Georgia.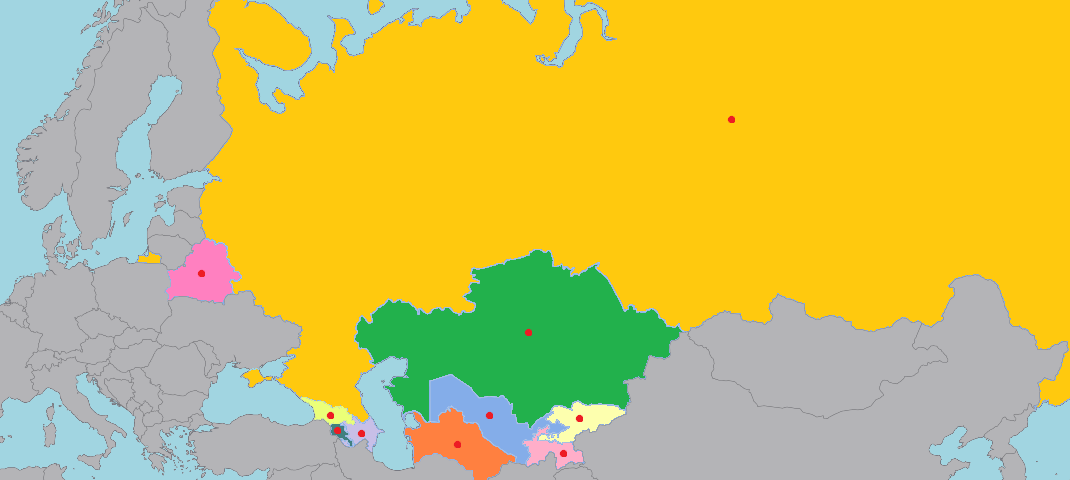 ISBC Group is a technology partner of FEIG Electronic and an official distributor in Russia and several other countries. ISBC and FEIG have a number of joint developments in the area of RFID equipment.

FEIG Electronic is a manufacturer of RFID equipment, inductive loop detectors and controllers to control high-speed gates. FEIG Electronic equipment is made in Germany at ISO9000 certified manufacture. The products of the German company FEIG ELECTRONIC are used worldwide and are the quality standard in the construction of industrial RFID systems. FEIG equipment is used in access control systems, for work time logging in the enterprise information systems, in toll road and parking lot infrastructure, in transportation projects, libraries and archives, retail and, of course, in the warehousing to provide accurate and error-free accounting and stock control.

Presentation video of one of the FEIG Electronic plants (Germany) is represented below.

Presentation of FEIG Electronic manufacture (Germany).
NXP Semiconductors is the leader in the area of high performance mixed digital/analog semiconductors. It is Number One in the world for the production of integrated RFID and NFC circuits, it has a rich history and extensive experience, and since 1998 there have been implemented billions of integrated circuits..
ISBC Group is a technology partner of Mikron and official distributor of RFID products in Russia and CIS countries.

"NIIME & Mikron" is the leading Russian manufacturer of labels and inlays. Mikron RFID lab has an extensive experience in development using both its own and crystals of the world manufacturers.

ISBC Group is an authorized distributor of Confidex RFID tags.

Confidex (Finland) is the leading European provider of contactless tickets and RFID tags for supply chains, transport and logistics, warehousing, personal identification and others.
ISBC Group is an official distributor of HID in the area of RFID tags.

The number of HID staff exceeds 400 people. Since 2002 HID Corporation is a member of famous international group of companies ASSA ABLOY Group, one of the world's largest manufacturers of electrically-driven locks and access control system devices.

ISBC Group is an official distributor of IDBLUE.

IDBLUE is one of the leading providers of ultramobile HF and UHF RFID (Radio Frequency Identification) Bluetooth ® readers for smartphones and tablets. IDBLUE product line is designed to build effective mobile solutions for identification and tracking goods and assets. IDBLUE readers are applicable in many industries: healthcare, retail, utilities, aerospace, oil and gas industry and many others.
ISBC Group is a partner of Nordic ID.
Nordic ID is a well-known manufacturer of RFID readers, it provides a wide range of RFID products for system integrators in the area of logistics and supply chain management, manufacturing industries, pharmaceutical industries and retail system all over the world.
ISBC Group is the exclusive distributor of DATAMARS.

Datamars was founded in 1988 in Switzerland. The company quickly established itself in the field of RFID solutions for pet identification and textile industry.
Technicians of ISBC Group "Radio frequency identification" Department will gladly advise you on issues related to the integration of RFID equipment, provide technical support of the project, select the optimal set of equipment, ensure quick delivery and develop middleware for the integration of the equipment in the customer's IC.
Contact details
Sale department:
Phone.: +7 (495) 133 00-01
E-mail: sale@isbc-rfid.ru
Work hours: weekdays from 9:00 to 18:00 GMT

Customer Support:
Phone.: +7 (495) 133 00-01
E-mail: support@isbc-rfid.ru
Work hours: weekdays from 9:00 to 18:00 GMT