Access system ESMART for Cottage villages
Contactless access system ESMART is:

Stand alone solution.

Ready to install and use.

Feel comfort and secure while access to Village.


Get the bonus - no traffic jams.




The RFID-system consists of:
RFID equipment: reader and antenna in hard case with high level of water resistance. Also all components of RFID system looks perfectly well. By the way, all types of plastic resistant to UV rays therefore our antennas are like new for many years!
Software for online administration / configuration (cloud system with remote access VIA web-browser).
SDK / API interface for customer's software integration including billing and accounting systems.
Demo kit of RFID-transponders / RFID-tags for easy and fast start of RFID system. All tags were written to system and ready to use.
Optional – integration with existing access controllers via Wiegand interface with ability to determine the vehicle's movement direction. You can choose Wiegand 26 or 34 or any other version of Wiegand.
RFID systems ESMART has been specifically designed for non-contact access of vehicles to the territory. there will be no more traffic jams in the morning or evening – gates will be opened immediately after tag appears (near it) near them. It is very comfortable for cottege complexe's "sitizens" to use tags.
RFID-tag should be mounted to any car of Cottage Complexe. RFID-tag has embedded electronic parts, the main part – RFID-chip is the smallest one, with internal memory to remember unique "identification number" of the car and secure element to avoid cloning and grabbing the information from RFID-tag. We have different types of RFID-tags to use:
The most popular type of RFID-tags is RFID-label to stick it on the windshield of the car. After you stick it on the windshield it is impossible to remove it without destroying.
The second one – is RFID-card, it looks like simple bank / credit card. This tag could be given to another driver.
Also it is possible to choose different types of RFID-tags including RFID-tags for outside mount and RFID-sticker for rearview mirror.
Depending on the system settings, customer's desire and configuration of the checkpoint, the RFID-tag can be determined at long distance up to 15 meters. If a tag is found, the system checks the access rights to the territory. If rules coresspond with access rights to territory, the system opens barrier or gates automatically. RFID system can control any kind of gates or barrier with motor driver – the most simple way is to connect RFID-system by parallel to push-button of standard keyfob controller.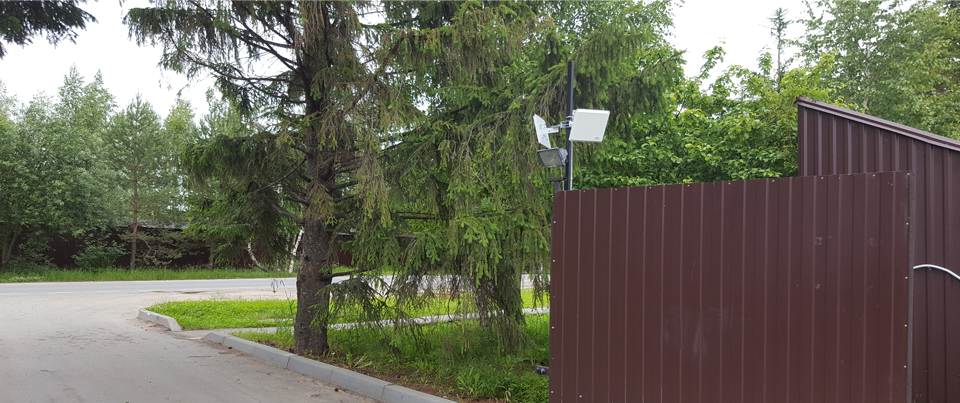 An example of RFID installation at real object (village)
Modifications of RFID-system:
For you comfort we created some modifications of systems with functionality difference and price:
Car-Access system ESMART – for barrier control in large Cottages village.

Superior soluton

to work in really big cottage villages with large traffic. Based on FEIG Electronic reader.
Car-Access system ESMART – for barrier control in middle and small Cottages village.

Advanced solution

for comfort contactless access.
Car-Access system ESMART – for gates control for private Cottage.
Car-Access system ESMART – for barrier control in Townhouses village.

Standard solution

.
Car-Access system ESMART – for gates control in private house or barrier control in simple village.

Budget solution

.

About passive RFID-transponders / RFID-tags

Identification of vehicles is carried out by passive RFID tags (transponders) operating under the standard protocol UHF EPC Class 1 Gen 2 (860-960 MHz).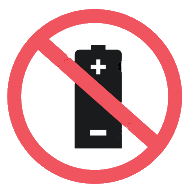 RFID-tags don't have embedded batteries or any other kind of power supply. Therefore it is no need to make maintenance. In winter, the label will work as well as in the summer. You will only glue RFID-label to windshield of a car and will use it for years without any problems.The transponder is glued to the inside of the windscreen for best readability, in some car brands on windshields, a special place for marking is provided. We would like to make notice that RFID System is suited to standards and sanitary requirements to radio frequency systems – usage of RFID is completely safety. The power of RFID radiation is looks like mobile phone radiation, by the way – everybody uses phone for years.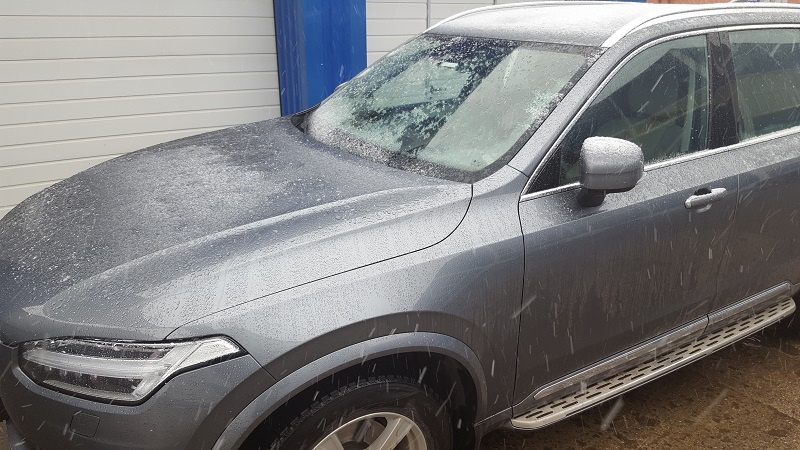 An example of RFID label usage for access system to yard territory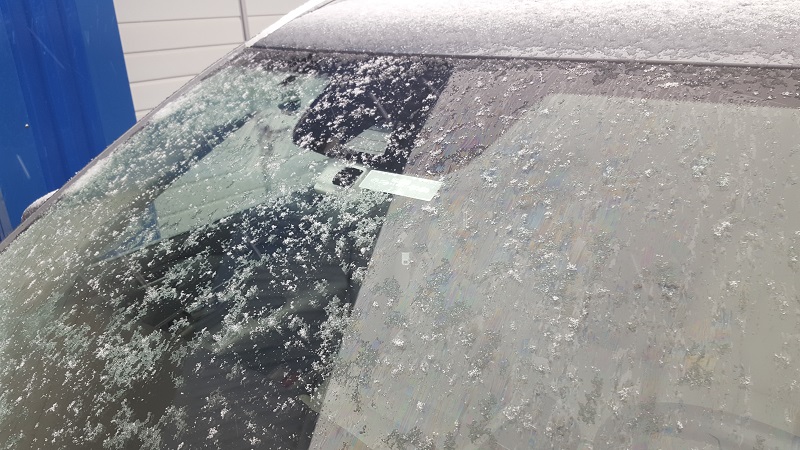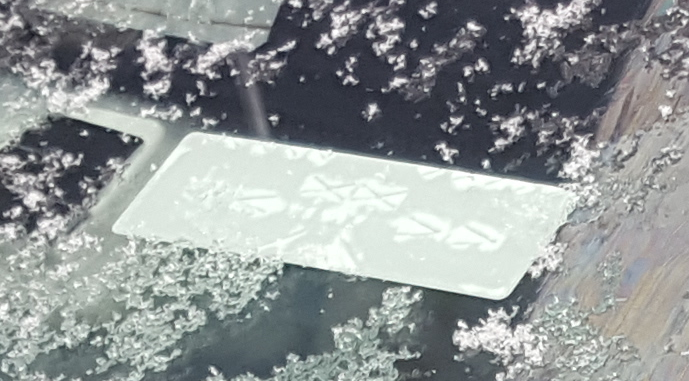 Using of RFID label for windshield
Applications:

Contactless barrier control.
Contactless gates control.
Contactless monitoring for reasons of accounting and billing.
Also it could be easily used not only for Cottages, but for: small factories, yards of cities, office territories, garages, vehicle bases, hospitals, schools and universities.

Features of RFID system ESMART:
The system is ready to use just install it and connect to barrier.

The system could be Stand alone or work under host-control or to provide some information to host (to IT-system).
It supplies any kind of barrier and gates with motor.
The system adapted to be installed outdoor and indoor.
The system is suitable to any kind of climatic zones.
Attention! The long range RFID-reader is the core of the system. Therefore, you have to pay attention some features in installation, including antenna orientation and RF-power limitation. It should be done at time of installations in real situation. Reading on long distance sometimes is not so good as you can think, sometimes you have to reduce the distance of reading RFID-tag to avoid scanning when you don't need it. Sometimes to avoid it you have to move antenna left-right or up-down.
1) The best situation of scanning RFID-label for windshield. It is the longest distance of reading – up to 15 meters, sometimes could be more. Distance depends of windshield glass, of angle of windshield, of existing heater of anti-radiation sun foil embedded to windshield.
2) If you would like to use RFID system ESMART with RFID-cards you have to know that distance is significantly less then with RFID-label for windshield. It will be only up to 5 meters, maximum. When you will prepare an installation project, please pay attention, that the best way when you use RFID-cards - is to install RFID antenna not at front of car, but near the car from left r right door. At this position of RFID-antenna you have to show RFID-card to the left or right window, but still without opening its, and no need to go out from car to scan the card, it could be visible up to 4/5 meters. It is still very comfortable.
Some information about RFID for vehicle identification

At the basis of system is used RFID with frequencies of UHF frequency band, means 860-960 MHz We can configure it for every country by using country's internal Radio Regulation recommendations.
Near checkpoint of territory, means near gates or barriers, you have to install RFID-antennas with using our mounting sets which allows to change an angle of antenna to make the best orientation for RFID-tag visibility. RFID antennas should be oriented directly to potential zone, where car will appear. As soon the tag is antenna field, the system will open a barrier automatically.
One system can manage up to 4 antennas at one time, so you could manage 4 barriers. Identification distance could be up to 15 meters. For the most amount of car it is 10 meters.
The system is used in two main scenarios:
When an RFID tag is glued to the windshield, the equipment responds "on the go." The identification range is up to 15 meters *.
In the case of using a mark made in the form of a pass, it is necessary to stop at the passage and show the pass towards the antenna. The identification range is up to 4 meters *.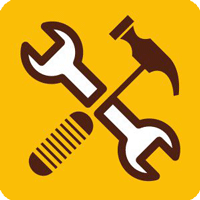 Техническая информация для специалистов
Электрические характеристики по питанию:
Напряжение питания 220 Вольт AC.
Опционально возможно напряжение питания 12 VDC или 24 VDC с внешнего источника напряжения.
Нагреватель в составе шкафа электромонтажного 45 Вт (питание 220 В AC).
Термореле с регулировкой температуры включения обогрева.
Характеристики встроенной электроники:
Напряжение питания RFID модуля 5 Вольт DC.
Ток потребления RFID модуля до 1.5 А при питании 5В.
Напряжение питания микрокомпьютера 5 В DC.
Ток потребления микрокомпьютера до 350 мА.
Встренные реле для коммутации напряжения до 65 Вольт DC с током до 2 А, 4 шт. (управление шлагбаумом, светофором, светодиодной индикацией и пр.).
Опционально возможно оснащение светодиодами для внешней индикации состояний работы системы.
Пыле и Влагозащита:
Шкаф электромонтажный IP66.
Гермовводы IP54 (для подключения питания 220 Вольт, кабеля управления воротами и пр).
Радиочастотный тракт (RFID тракт):
Работа с метками стандарта EPC Class1 Gen2.
4 канала для подключения RFID антенн.
Разъем для подключения антенн SMA, 4 шт.
Мощность работы системы до 2 Вт ERP.
Дальность работы с метками на лобовое стекло до 15 метров.
Дальность работы с картами до 5 метров.
Дальность работы с другими типами меток у точняйте у специалистов ISBC-RFID.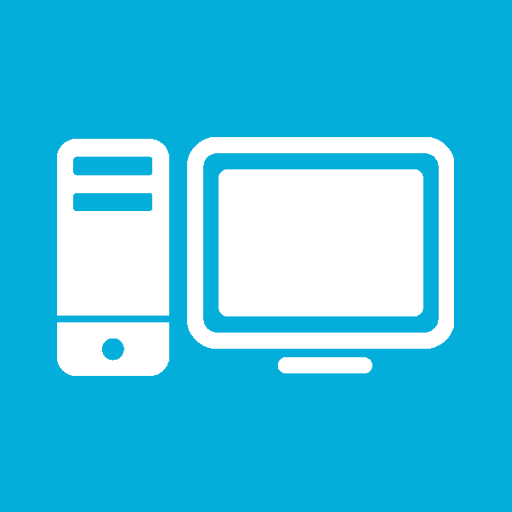 О программном обеспечении
Программное обеспечение (ПО) собственной разработки ISBC уже установлено и настроено. Тестовые RFID метки (5 шт) для отладки системы поставляются в комплекте и уже внесены в ПО.
Базовая функциональность ПО:
Настройка RFID модуля: включение и отключение RFID антенн, регулировка мощности RFID тракта, что позволяет регулировать дальность чтения меток.
Настройка распознавания меток "свой чужой", защита от подделок и клонирования меток.
Редактирование таблицы доступа, то есть автомобиль сопоставляется с номером метки. Задается ФИО владельца, информация о машине и комментарии (например, номер участка и пр.).
ПО имеет WEB интерфейс, доступный с любого устройства (ПК, ноутбук, смартфон, планшет). Доступ к WEB интерфейсу предоставляется по паролю.
ПО разработано ISBC. Базовая функциональность ПО обеспечивает работу системы автономно, то есть без необходимости подключения к каким-либо сторонним системам (без управления компьютером). Если необходио изменение или расширение функциональности системы, интеграция со сторонними системами (например, 1С, СКУД) пожалуйста, обращайтесь к менеджерам ISBC-RFID, мы обязательно Вам поможем.
* Максимальная дальность действия зависит от нескольких условий, в том числе от размера пассивной метки, от используемой антенны.

Сводная таблица по вариациям системы


I
II
III
IV
V
Name
Large cottages village
Superior solution

Cottages village
Advanced solution
Private cottage
Townhouses village
Standard solution
Private house or simple village
Budget solution

Climatic
Climatic usage
outdoor
outdoor
outdoor
indoor
or
outdoor with some special conditions
indoor
or
outdoor with some special conditions
Heater on board
+
+
+
-
-
High level of temperature ⁰C
+65
+65
+65
+65
+65
Low level of temperature ⁰C
-55
-45
-45
-25
-25
Water resistance
+
+
+
+
+
Housing
Hermetic metal box
Hermetic metal box
Hermetic metal box
Hermetic metal box
Hermetic metal box

Features of work with RFID-tags
Standard ISO18000
+
+
+
+
+

Access password check ability (on tag)

+
+
+
+
+
Individual Access password for each RFID-tag
-
+
+
+
+
NXP UCODE DNA support (high level of security RFID-tag)
+
-
-
-
-
Hide RFID-tag memory for third-party RFID readers. Tag is visible only for this system
+
-
-
-
-
Distance for windshield (up to meters)
20
15
10
15
10
Distance to read card (up to meters)
4-5
4-5
2-3
4-5
2-3

RFID-antenna features
Antenna ports quantity
4
4
4
4
4
Different RF power level for each antenna
+
-
-
-
-
The same RF power level on each antenna
-
+
+
+
+
Angle of diagram
65⁰
65⁰
50⁰
65⁰
50⁰
German made antennas
+
+
-
+
-
Russian made antennas
-
-
+
-
+
Plastic of antenna with sun radiation protection
+
+
-
+
-

Interfaces for communication
Wiegand interface 2 ports
+
+
+
+
+
Ethernet
Wi-Fi
Relay for barriers of lights

Common system features
Stand-alone
+
+
+
+
+
Integration to another soft ability
+
+
+
+
+
Store DB on another host ability
+
+
+
+
+
Store DB inside system
+
+
+
+
+
WEB-face for administration and configuration
+
+
+
+
+