Integration with ISBC devices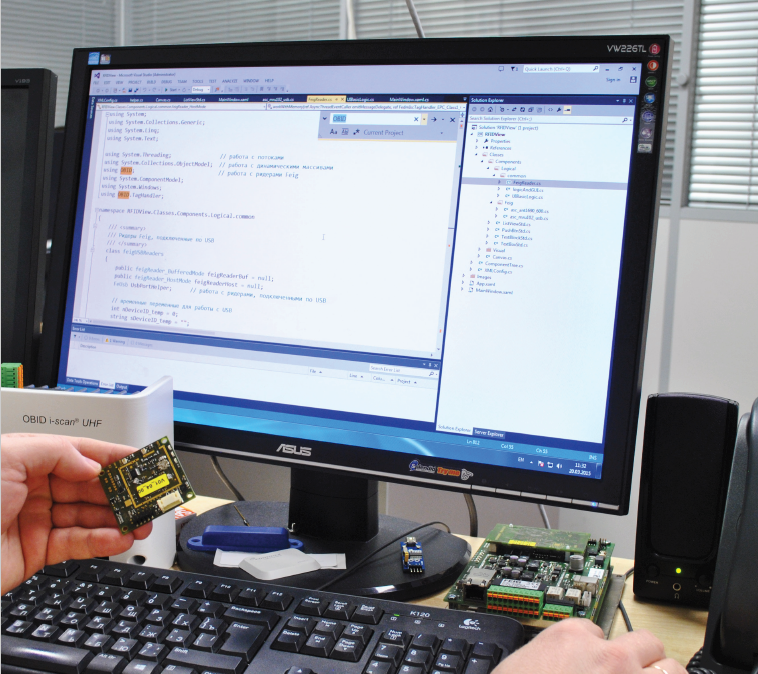 SOFTWARE DEVELOPER TOOLS, WIDE POSSIBILITIES FOR RFID INTEGRATION IN INFORMATION SYSTEMS

About RFID-readers
RFID equipment supplied by ISBC can be easily integrated into information systems of any complexity.
For this purpose the developer is provided with a sufficiently powerful toolkit, a software development kit. The developer kit contains API libraries for languages C ++ / C # / Java, documentation, samples, source codes for samples. As may be required, ISBC specialists will conduct training seminars on the integration of HF and UHF-equipment. The SDK has several modifications and is available for different operating systems.
ISBC's equipment has a unique feature: besides using of SDK you can send plain text rows. In this case, the device can be connected practically to any communication interface of the device: USB, Ethernet, RS232, etc. The data communiction protocol is detailed in the documents for the device.

About ready works solutions
Our ready works solutions can also be integrated with IT systems including accounting systems, CRM, WMS and others. ISBC provite all service to customer to make good integration of our RFID systems.

Please be in contact with ISBC to clarfy all questions that you have about RFID and about ISBC devices or Solutions.